Unparalleled technology offers patients the fastest point-of-care diagnostic testing solutions based on traditional immunoassays. 
We'd love to hear from you. Get in touch with us just below to request an offer!
---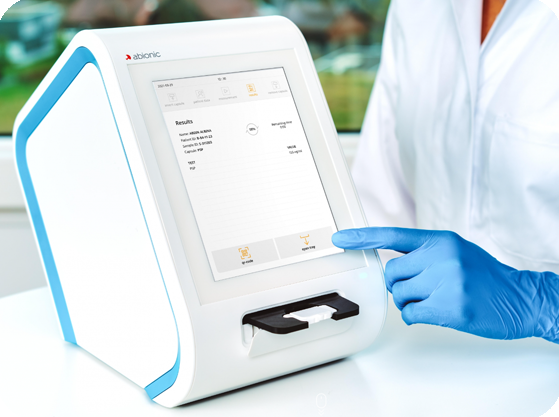 abioSCOPE
---
Immediate clinical decision-making at your fingertips

The revolutionary in vitro diagnostic (IVD) point-of-care platform
---
---
The IVD CAPSULE PSP is a rapid, single-use in vitro diagnostic test for the quantitative measurement of pancreatic stone protein (PSP) in blood. The test is intended to be used in conjunction with other clinical assessments and laboratory findings to aid in the early detection of nosocomial sepsis in adults.
Assay Time (excl.incubation)
K3/K2 EDTA or Li-heparin anticoagulated whole blood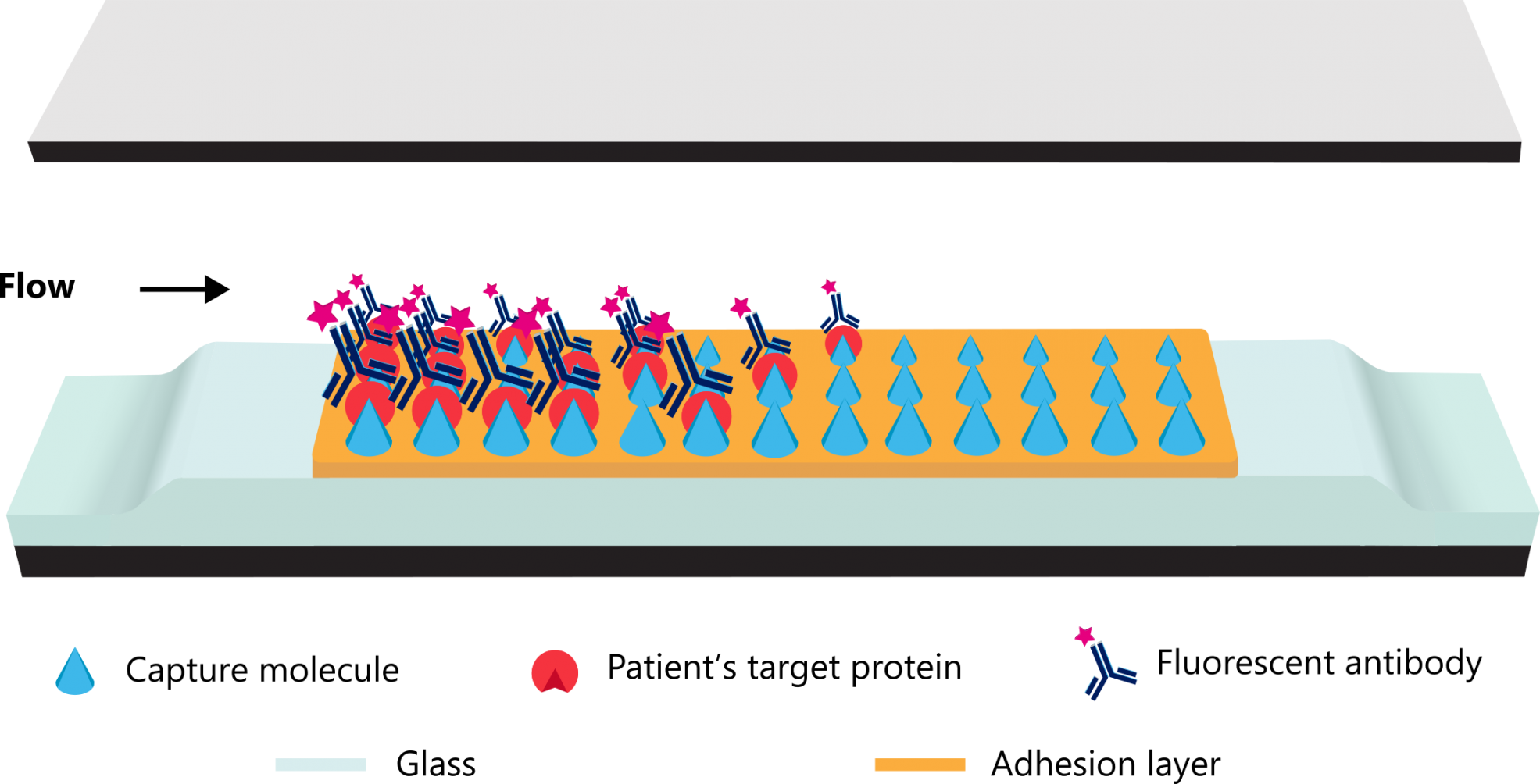 ---
Sepsis is one of the leading causes of death worldwide. It is a life-threatening condition caused by a dysregulated host response to infection, which can progress to multiple organ dysfunction, septic shock and even death. Every hour counts in sepsis. It's a medical emergency that requires immediate diagnosis because any delay in treatment can dramatically reduce the chances of survival.
2
Why is it important to diagnose sepsis early?
Sepsis early warning signs and symptoms, such as fever, chills, nausea, fatigue, pain, etc., are generic and non-specific, making it extremely challenging to differentiate sepsis from other conditions. However, research shows that the early detection of sepsis with timely, appropriate interventions increases the likelihood of survival.
Pancreatic Stone Protein (PSP) is an early marker of sepsis. PSP is a protein biomarker produced by the pancreas and secreted in response to sepsis-related organ dysfunction. PSP has shown great accuracy as an early warning sign of sepsis, increasing up to 3 days before overt clinical signs and symptoms appear. Abionic brings together an ultra-rapid nanofluidic-based diagnostic platform and the PSP biomarker to offer a unique bedside test for the earliest and immediate detection of sepsis. Its availability at the point of care (POC) on the abioSCOPE® device will enable the timely initiation of optimal treatments, thanks to a more accurate identification of sepsis.
Are you interested in the product?
We'd love to hear from you. Get in touch with us just below to request an offer!